Whether you've decided to take a tropical holiday in Bali  or  travelled to Bali to attend a convention or event, enjoy the wonders it has to offer and create memories that will last a lifetime. But as time ticks on, you find yourself wishing to bring home just a fraction of your unique experiences here to share with your loved ones back home. This is where we come in.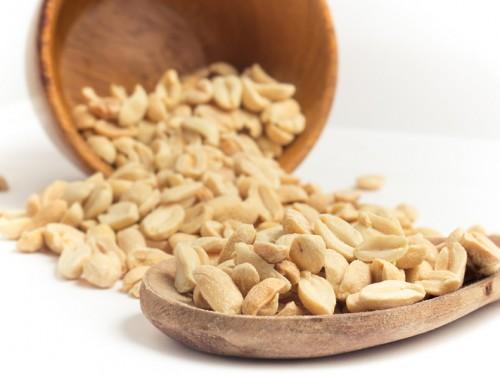 Image source: Shutterstock
We have compiled a list of the top five most popular edible mementos guaranteed to have you coming back for more.
1 | Sarang walet (Edible swift birds' nests)

Photo source: www.dewatawalet.com
The first on the list is a popular delicacy in Asia, the edible nest swiftlet comes from the solidified saliva of the swift bird and is amongst the most expensive edible souvenirs this list has to offer. These are usually sold as dried goods in packets. With numerous health benefits used in eastern medicine; such as promoting growth in children, protecting the immunity of elders, maintaining youthful skin and also speed up recovery due to the pre-digested forms of proteins in the saliva, this unique delicacy may be just what you have been looking for.
2 | Pia (Pie)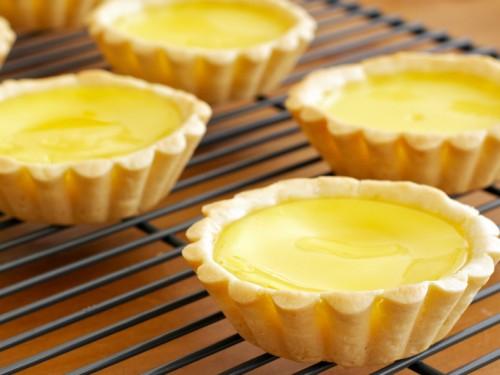 Photo source: www.themixingbowlhk.com
This pia pie has become an iconic delicacy to carry home from Bali. Directed at those with a sweet tooth is the pia, a golden crusted pie with a sweet delicate creamy center that comes in a variety of different flavors. Topped with chocolate chips or baked cheese, the ever so popular pie susu or milk pie has become one of the most bought souvenir in Bali. This perfectly packaged pie for one is sold at most souvenir shops along with other pastries that offer you a sensation of taste and texture that are perfect for gifts. The list of pies goes on with Pia Legong, Pia Tata and Pia Bintang Baturiti — little pies  just perfect for the family that enjoys  sweet treats.
3 | Keripik Ceker Ayam (Chicken feet crackers)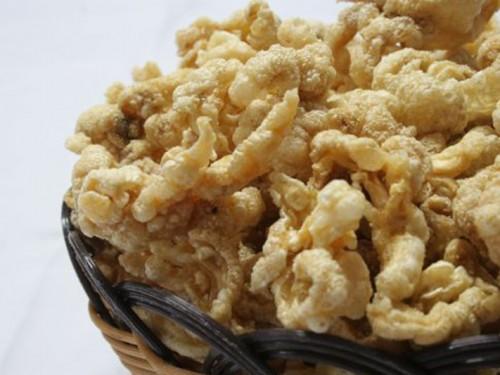 Photo source: www.tokomesin.com
Feeling a little more adventurous? Perhaps this edible treat is for you. The chicken feet cracker is a savory snack most enjoyed by Indonesian. Its calcium content aids in bone development and has been said to help with osteoporosis. The taste itself is quite similar to chicken flavored potato chips and if you are able to get past the idea of eating chicken feet, which isn't too bad as far as local delicacies go, then perhaps you may have just found your favorite new local snack.
4 | Kopi Kintamani (Kintamani Coffee)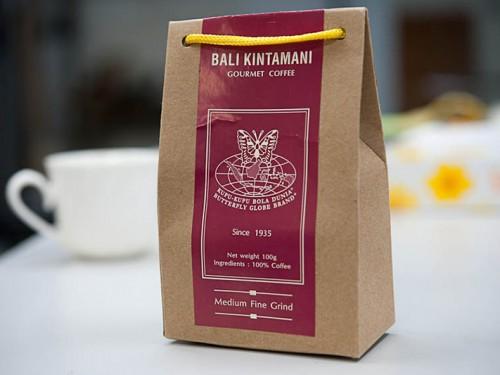 Photo source: www.klikhotel.com
The coffee of Bali has a distinct taste and is just the cup  you need to wake you up in the morning.   If you are looking for something that will instantly bring a smile to those who savor the taste of coffee, then kopi Kintamani is the perfect choice for you  to share with friends and family.  Grown on the slopes of Mount Batur Kintamani, this sweet floral coffee is a favorite around the world. Its velvety smooth texture pairs perfectly with the clean floral coffee flavor, making this the ultimate gift for coffee lovers out there.
5 | Kacang Matahari Khas Bali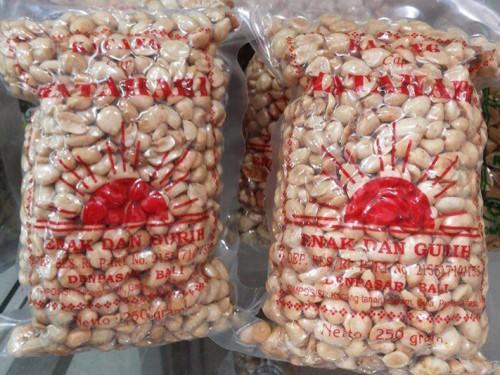 Photo source: www.pricearea.com
The island of Bali is home to a variety of nuts that grow on this paradise island. From Macadamia nuts, candlenuts to peanuts; Bali has them all. However top on the list of nuts is Matahari brand peanuts. These fried and spiced peanuts are among the favorites of locals as well as tourists as they offer a tangy bite to each nut. It will offer you a taste you won't forget.